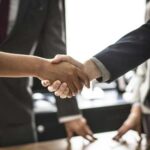 Agreements (Prenuptial, Separation and Property Settlement)
---
Many parties are able to resolve their disputes through agreements and do not have to go to court. A large percentage of divorce cases eventually settle some if not all issues.
Prior to getting married many couples make the decision to have a prenuptial agreement, also known as a "prenup" or "premarital agreement." A prenuptial agreement is a contract between the couple that sets out how the parties property, debts, and income will be distributed in the event that their marriage dissolves. Prenuptial agreement gives the parties the ability to protect their separate property they bring into the marriage.
A separation agreement is a contract that is drawn up when Husband and Wife, who are married seek to separate and divorce from one another. Such agreement allows the parties to live separate and apart. It can also cover additional issues such as child custody and visitation, child support, property division, alimony and post separation support terms. A Separation Agreement and Property Settlement Agreement is extremely beneficial as it keeps your matters private and out of Court, allows the parties to maintain control over the outcome of their matter, and is cost effective.