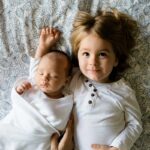 Adoption is an exciting but, sometimes anxious process. We can assist with guiding you and completing your Adoption.
Independent Adoptions
Stepparent Adoptions
Relative Adoptions
Adult Adoptions
International Adoptions
Inter-state Adoptions
Same-Sex Adoptions
Independent Adoptions
In an independent adoption, the adoptive parents locate a child who is available for adoption either from North Carolina or another state without the assistance of an adoption agency. These are sometimes called private adoptions.
Stepparent Adoptions
In a stepparent adoption, the spouse of the child's parent seeks to formalize a parent-child relationship and become a legal parent of the child of his or her spouse.
Relative Adoptions
In relative adoptions, the adoptive parents seek to adopt a child who is related to the adoptive parents, such as a grandchild, niece, or sibling.
Adult Adoptions
In adult adoptions, the adoptive parents request to become parents of an adult. These adoptions are sometimes completed in adulthood because adoption was not an available option during the adoptee's minority because a biological parent would not consent and whose consent could not be dispensed with.